Are you struggling with your social media presence? As an entrepreneur, you're not alone. Most small businesses typically face time, money, and resource constraints.
But this doesn't mean you can't achieve social media success. Your business can leverage all the benefits of digital marketing. All you need is creativity, expert insight, and AI tools for social media.
What are AI tools for social media?
AI plays a game-changing role in helping small businesses grow and thrive. The evolving social media environment is one area where the impact is evident.
AI in social media redefines how businesses connect with customers (and prospects). From personalized content generation to interactive community management, AI can supplement brainpower.
Netflix uses AI
to connect with customers through personalized recommendations. The platform is powered by advanced ML algorithms that analyze user behavior and viewing history to understand their unique tastes. It also uses AI-driven social listening tools for monitoring and sentiment analysis to curate custom content suggestions.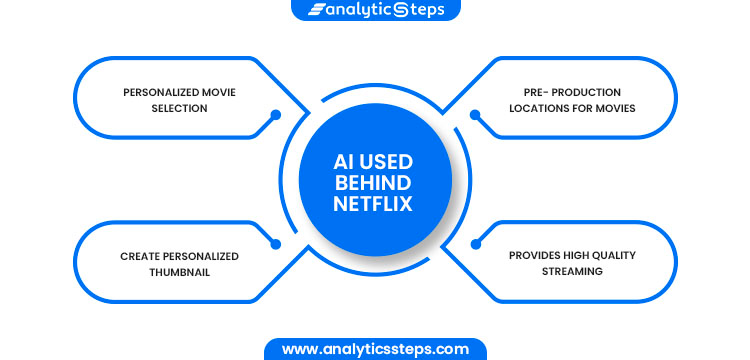 Similarly,
Starbucks also uses AI
to enhance community management and engagement. Its mobile app incorporates AI to recommend beverages based on previous orders and preferences. The app also uses this data to offer tailored promotions and special offers through its rewards program.
For small businesses, the biggest challenge is usually maintaining a solid, consistent social media presence. Managing socials can be highly time-consuming, and busy entrepreneurs don't have the luxury to spend their entire days on Twitter or Instagram.
According to
Alina Iatiuc
,
Social Media Marketing Specialist
:
The biggest problem small businesses face when managing their social media is not knowing which platform to concentrate on and what tools to use to reach their online goals as soon as possible in the shortest time span. There is too much information online that can confuse them.
Generative AI tools, like Postwise, aim to free up the creator's time and energy. You can hire an
AI ghostwriter
that produces engaging and relevant tweets that sound just like you.
Using AI to facilitate content creation means you have more time to focus on other parts of social media growth—brainstorming, strategizing, optimization, or engagement. Proper engagement followed by a great social media strategy ensures your content gets in front of the eyes of other Twitter users and makes your growth faster.
Some
AI tools for social media
go beyond words. Their comprehensive tool stack can generate visuals from text-based prompts. If your business lacks the means to hire designated designers, AI can help you be your own designer.
Creating social media content is only part of the battle. A considerable part of small-business requirements includes analytics, monitoring, and management.
AI tools for social media process and analyze large amounts of data in seconds. These analytics provide insight into market trends, consumer behavior, and business performance. Businesses can make data-driven sales decisions and forecasts by identifying patterns and preferences.
The bottom line is AI increases small business productivity and reduces costs. These tools also ensure a competitive edge and streamlined processes.
10 Best AI Tools for Small Business Social Media
Small businesses might assume that AI in social media is beyond reach. But there are affordable AI tools on the market designed for small-scale operations. These tools optimize small businesses social media and increase ROI.
Here are our top 10 recommendations:
Best AI Tweet Generator
Postwise
Postwise
is an AI tweet generator that boosts Twitter engagement. Postwise is unique because it uses non-GPT AI, unlike other AI tools for social media.
Instead, it analyzes your top-performing tweets to recommend fresh, highly-engaging content. This approach drives customer retention, brand visibility, and conversions.
The platform also streamlines content creation. It automatically generates informative threads and catchy tweets that spark conversations with followers. Small businesses can use Postwise for well-structured content that keeps their Twitter feed active.
Each user is assigned a personal AI ghostwriter. It learns your business' writing style and tone from prior tweets. It also tracks audience habits and patterns to make engagement with specific people or keywords easier.
The result is content that consistently aligns with your brand identity. This feature is handy for announcing updates like product releases and new locations.
Postwise's distinct AI also generates promotion cues and inspiration based on topics of interest. These prompts confirm that your business content is up-to-date and relevant.
Apart from content creation, Postwise's Growth tools are an excellent resource for small businesses. They automate retweets, so your content gets a boost to reach after a few hours after posting.
You can also use auto plugs. Posting a link inside a tweet or thread can reduce its reach. To solve this, you can let Postwise automatically add a tweet with a link to your website or a newsletter after your content takes off.
Postwise helps drive sales and clients, making it the ultimate Twitter business growth tool.
Sign up for a free trial now
to explore Postwise's features!
Tweet Hunter
Tweet Hunter is a powerful AI tweet generator. It aims to give marketers a toolset to succeed in the fast-paced digital marketing world.
Its GPT-3 and GPT-4 algorithm relies on a constantly updated library of over 2 million high-performing tweets in 10 categories. Tweet Hunter's AI uses this database to generate customized or re-written tweets and threads for your business.
The app also offers CRM and analytics. Businesses can manage interactions with followers and track content performance. Other features of the platform include scheduling, automation, and inspiration cues.
However, some small businesses might find the custom AI model expensive. TweetHunter doesn't personalize the content produced by AI. This means sometimes, you might get generic, superficial results from the AI.
The interface is also difficult-to-use and requires an elaborate learning curve. Not all small businesses have the time or resources to learn Tweet Hunter effectively.
Hypefury
Hypefury's AI auto-generates tweets based on a selection of your past data. The cloud-based platform is ideal for small businesses as it creates and schedules unlimited Tweets and threads.
The platform also offers inspiration, including your content to streamline your Twitter feed. Hypefury's quote generator can get the words flowing if you feel stuck. You can simply re-use or retweet these quotes with a click.
Hypefury's algorithm also automates retweeting and commenting to drive sales. If you are tired of scheduling content, the app takes care of it, posting tweets at optimal times for maximum reach. You can also share LinkedIn, Facebook, and Instagram content through the scheduler.
Like all AI tools for social media, Hypefury offers in-depth insight into your Twitter activity to adjust your strategy.
But, Hypefury depends heavily on automation. This could compromise your brand identity and unique selling points. The platform is also not cost-effective, especially for small businesses with limited resources.
Best AI Visual Generator
Jasper Art
Eye-catching visuals are essential for engagement. Jasper Art is a sleek, beginner-friendly AI social media post generator. It uses the Dall-E 2 system to generate royalty-free images for social media.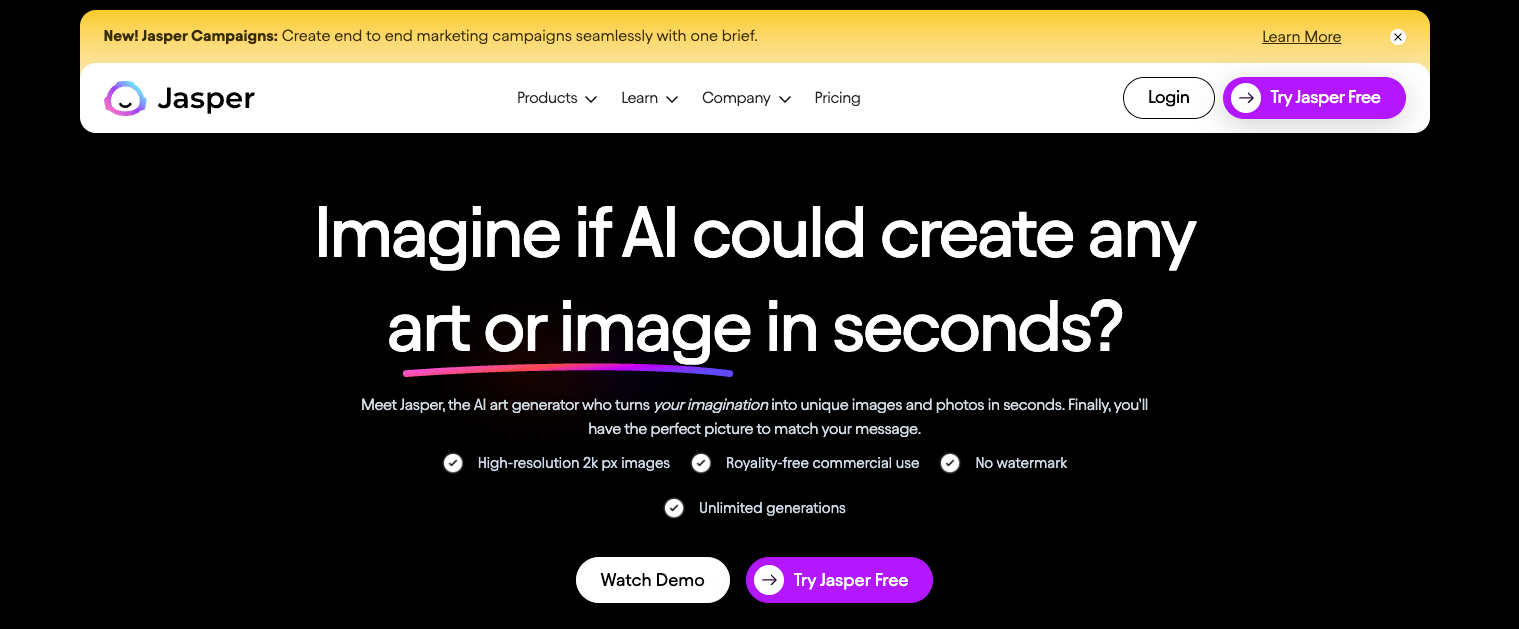 You can choose from over 10 art styles, including vectors, 3D renders, and line art. The platform also offers various mediums, from oil painting to pastels.
Within a few seconds, you can create vibrant graphics for your business without needing a designer. This significantly reduces costs as illustrators and graphic experts are expensive.
Jasper Art uses keyword prompts to generate detailed options. You can select a mood for your artwork depending on your content style and customer preferences. This delivers consistency based on your business identity.
However, you can't own the copyright of images generated on Jasper Art. This means other users of the platform can use these images. Sometimes Jasper Art generates unrefined and distorted images, which call for professional editing.
Midjourney
MidJourney AI does all the visual heavy lifting for your business. Based on input, it can generate custom images within minutes. You can enhance and edit these images until satisfied with the results.
The platform is an excellent choice for small businesses that can't afford designers. Its online model means employees can access it on the go.
Midjourney's deep learning algorithm analyzes other artists' work to identify features and patterns. Then, it creates stunning art pieces that are genuinely one-of-a-kind. You can use AI for everything from social media to ads and marketing campaigns.
Although Midjourney offers customization, it is limited, and you don't have complete control over the generated visuals. Some images might be stereotypes, low quality, or misaligned with branding guidelines.
Adobe Sensei
Adobe Sensei provides automated image generation and editing. Its capabilities are ideal for small businesses that don't possess advanced graphic skills.
Adobe's AI analyzes how people use their software and their preferences. It uses this information to create images that are more likely to attract and engage users instead of using images made by other artists.
For example, if you tend to choose bright and colorful images for your marketing campaigns through Adobe Sensei, the platform will suggest new filter options that fit this style. It gives you exactly what you and your customers like to boost engagement.
Adobe Sensei optimizes content for different social media platforms by considering aspect ratios, visual appeal, and digital asset libraries. These features help small businesses create professional and eye-catching graphics for various channels that align with their branding.
Despite its benefits, Adobe Sensei is still being Beta tested. Once available, it will become part of Adobe's Creative Cloud, which has a hefty subscription cost. There are also limitations on customization. This might result in marketing and branding materials without creative flair.
Best AI Social Media Writer
OwlyWriter AI
Hootsuite is synonymous with social media. Their GPT-powered social media AI instantly generates captions and other short-form content. It relies on short descriptions or URLs to whip up engaging written content.
The innovative platform also offers the repurposing of top-performing content. You can also use it to generate content ideas if you lack inspiration. It can write content for all major social media, so you don't need additional tools.
One feature that sets OwlyWriter apart is its seasonal content generation. Special holiday seasons like Christmas and Halloween mean increased consumer spending, sales, promotions, and growth opportunities. However, these seasons are typically busy for small businesses. But, creators can leverage OwlyWriter to create targeted ads, promotions, and marketing campaigns for upcoming holidays in advance to prevent last-minute frenzies.
But without a Hootsuite paid plan, you can't access OwlyWriter. This might be too expensive for most small businesses. OwlyWriter doesn't offer analytics or demographic audience data either.
CopyAI
CopyAI is a convenient, easy-to-use GPT 3 AI social media post generator. Its simple interface allows business executives without marketing or tech experience to navigate easily.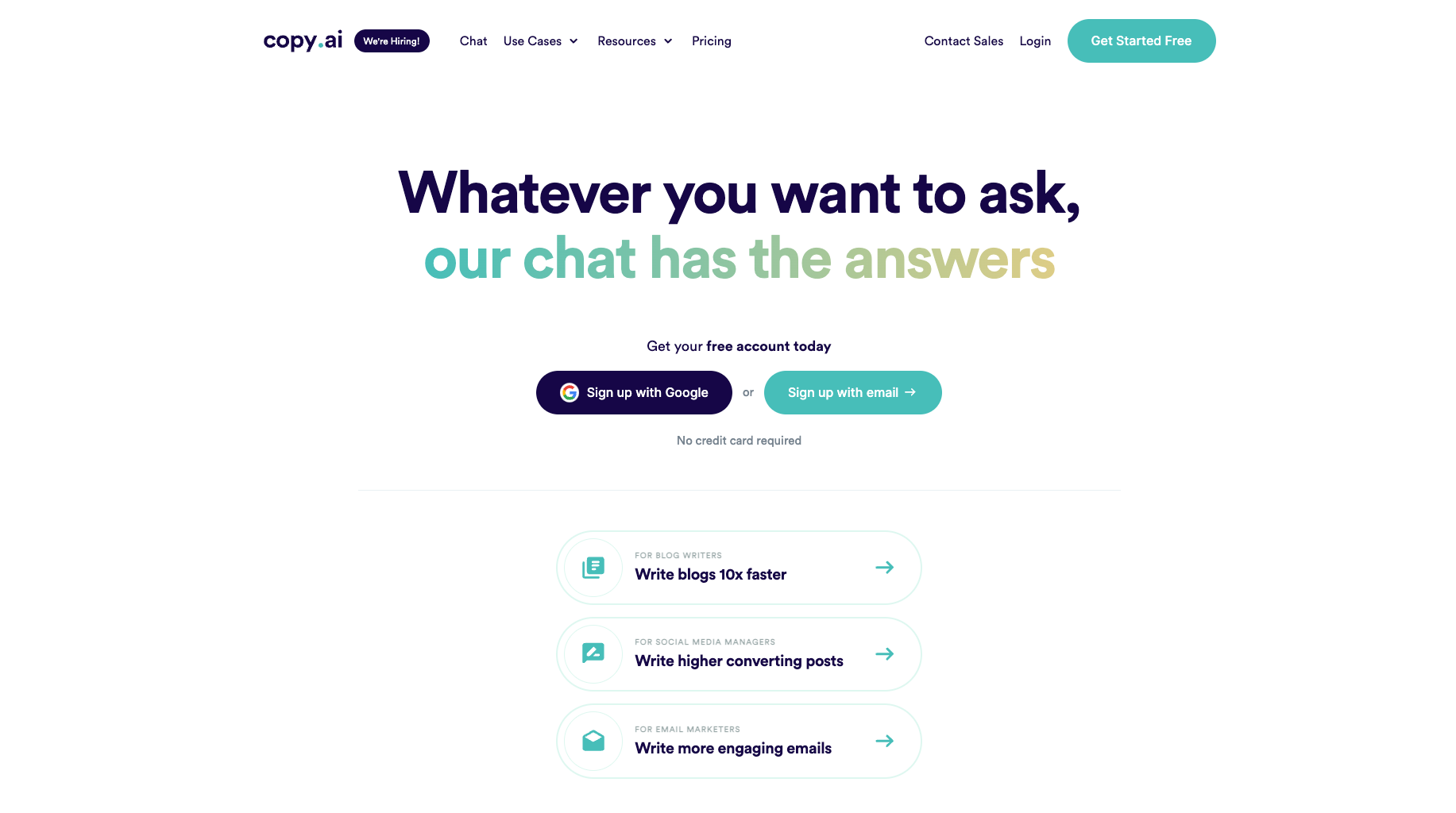 Its intuitive editor works a lot like Google Docs. You can edit, format, and work seamlessly within one ecosystem. It also offers specialized content templates for multiple formats, including marketing copy and social media posts. Instead of worrying about hiring, managing, or editing work, the AI instantly creates high-quality content for your business.
You can also gear your content's tone to suit your target audience. Your choices include humorous, witty, professional, or persuasive tones. These are excellent choices to produce compelling content that doesn't seem out of place on your feeds.
CopyAI also has an extensive help center with several guides and tutorials. But, its interface might lag during large-scale projects. In some instances, the generated text requires a lot of fact-checking and editing, so copy-pasting isn't an option.
Best AI Social Media Management Tool
Buffer
Budder's AI is a popular tool that creates, schedules and tracks content across social media platforms.
Its centralized AI dashboard streamlines content distribution and consistent scheduling. The platform also offers automated post generations. It integrates with Giphy, Unsplash, and Canva for image posts.
The platform is focused on building an organic audience for ambitious teams. Buffer suggests hashtags and optimal posting times and creates reports to reduce workload. It also gives businesses access to advanced metrics like audience demographics, post comparisons, etc, to share with your team.
Bugger Buffer offers a flexible pricing model, including a free plan for businesses on a tight budget. However, it isn't a complete tool and might require other AI tools mentioned above to boost ROI. Compared to other AI tools for social media, its features are fundamental.
Sprout Social
Sprout Social is a popular social media AI tool that offers publishing, scheduling, and reporting solutions. It streamlines social media management so that you can manage several accounts simultaneously.
The platform also offers valuable social insight. Its AI suggests hashtags, keywords, and content based on sentiment analysis. This means it extensively explores how customers respond to social media content and identify patterns.
But Sprout Social might be expensive for some small businesses. You can only connect limited profiles at a time which might be inconvenient for businesses with multiple profiles.
The platform also lacks scheduling and reporting features. Some users also report overwhelming learning curves.
Conclusion
AI for small businesses, digital marketing, and social media management has become increasingly popular. It offers various benefits, such as up-to-date insights, content generation, and automating tasks.
This article covered why implementing AI is crucial for your marketing strategy as a small business owner.
Remember, Twitter is a leading platform for businesses to connect with customers. An AI-powered tool like Postwise can put your business on the map with engaging, memorable content.
Sign up now
and get 400 AI credits from us!
FAQ about AI Social Media Tools
What is an AI social media tool, and how does it work?
AI social media tools incorporate artificial intelligence to manage and optimize all social media activities. They use algorithms to analyze user behavior, trends, and patterns to deliver content recommendations, personalized solutions, and automated processes.
What are the benefits of using an AI social media tool?
The benefits of using an AI social media tool include increased productivity, real-time data analysis for improved targeting, and personalized user interaction. These are only a few benefits that enhance customer engagement and satisfaction.
What features should I look for in an AI social media tool?
Consider a robust reporting and analytics system, automation options, scheduling, and integration with various social media platforms.
What is the best AI Tool for Twitter?
Postwise is a unique platform that leverages non-GPT AI to generate unique, user-focused content. Its features include Tweet and thread generation, a dedicated Ghostwriter, and in-depth analytics.
Can AI social media tools completely replace human involvement?
AI tools can significantly streamline tasks and improve performance. But they can't fully replace the human creativity and empathy required for meaningful content generation and engagements.
Written by